Characters

---
Alidor Sunbeam

317 years old, One of the few known elves who crosses into the human territory to help smuggle Shadow Constructs out of the country and bring them to the Elven land. Best friends with Ben who homes the constructs till Al comes to get them. He's not the type to piss off when he has his long bow.
---
Alanu

432 appears 19, Alanu is an elven fire mage, in fact the youngest mage in the country. Though he is the youngest he is quite strong in his abilities and has control over flames. While Nyrell hold s post along the boarder of the country Alanu remains in his homelands of the Northern part of the country as a school teacher and is fluent in both elvish and common. His familiar is Marx.
---
Boy/ Levan


real age unknown appears 32,Boy was originally a shadow construct up until his master pulled a soul switch spell on both him and the assistant. He has remained undetected for all of these years.
---
Gregory William

38 years old, Gregory is the captain of the guard in his city. While not the best qualified in such a state he has a great hate for anything that isn't normal such as magic and elves. He makes it his life goal to keep all prisoners in their cells and or dead if they escape though he has trouble when it comes to other countries laws.
---
Lunix

appears 50 years old,Lunix is a wizard and specializes in the dark arts. He has no hard feelings for killing anyone or using them as 'volunteers'. Not much is known about him but things don't feel right about him.
---
Nave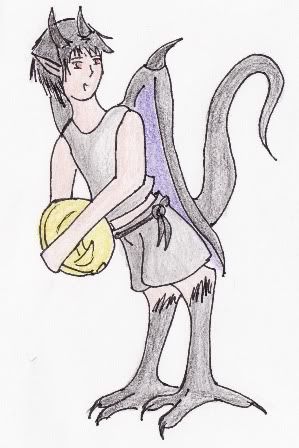 age unknown, Being an imp doesn't allow one to score very high on the power scale unless their ranked as trouble makers. Thus the reason why most are captured and caged by wizards and other charmers. Nave like most imps has been captured and caged until she lucked out and escaped though old rummer of the lucky imp still linger about her due to her eye color.
---
Number 13 /Arukai

appears 17, Arukai is a Shadow construct that was created and sold countless times. Unlike most other constructs he is able to think on his own and talk. After escaping his master and the hunters its his hopes to be free. Like other Shadow Constructs Arukai is able to appear human as well as take the shapes of other creatures but his real form is that of a shadow with red eyes.
---
Nyrell Stormridge

2047 years appears very old, Nyrell is an elven weather mage. While he may be old Nyrell holds a post along the border of the elven land. While he likes to fly in his silver dragon form Nyrell has problems walking due to a crippling injury he recived during the last war. His familer is Sheera.
---
Mr./Mrs. Crossway

Zak and Travis' parents. Their not the friendless of all people and love to set up rules and guides. Both are the reasons why their sons left them, are also aiming to create the perfect child.
---
Sandrag

542 years old appears 20-22, Sandrag is or was a drow, but currently living as a Drider After being banished to the Underdark he has found his way to the surface and has been living off of humans who walk into his webs. While being the only known one of his kind on the surface he does have fear of horses..
---
Toby

appears 19, Another older Shadow Construct who lives with Ben. The two of them became friends when Toby lost his arm while saving Ben in a fire, he now has a metal arm that Ben built for him. Both his and Arukai's natural shape are just shadows with golden eyes.
---
Travis Crossway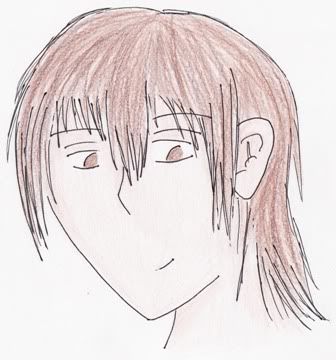 32 years old , Zak's older brother and also the black sheep of the family. When his family started to cut back on him, he ran off and disappeared at the age of 16. He hasn't been seen since then as even all of his photos and belongings have been sold or thrown out. He's a polite guy with a killer knock out punch.
---
Zak Crossway

your average 19 year old college age boy who after some disagreements breaks one of the largest rules in the family. He's a quiet boy and tends not to interact much with people due to his low self esteem and once again more rules.